Internet service providers and connection speed in Mauritius
The past years have seen major developments in the ICT sector in Mauritius and with it has come the wave of internet technology that has swept over the island. While once restricted to those who had a computer and could afford internet, today almost every household has a PC connected to the internet. Internet is also available in all schools, public places, cyber cafes and post offices (free). In the past, the Mauritius Telecom (MT) was the sole internet service provider (ISP) on the island, but now with more investment in this sector there are more companies offering internet services.
Like in all other countries, the internet is a life line for a number of people. It is the platform where all researches (studies, projects, innovative ideas etc) are done and you can learn about everything just with a few clicks. The internet opens the gateway to the world where you can go on a world trip right in front of your PC via certain specific programs. It is a form of entertainment that many people rely on for downloading music, movies, games, getting into social networks, online shopping, booking events etc. The internet has proved to be an important tool for businesses as a means of communication via emailing and video conferencing.
Mauritius Internet Service Providers
Orange – ADSL and Dial Up
Orange offers fast and reliable ADSL broadband services from 256 kbps, 512 kbps, 1Mbps to 2Mbps. You need a fixed telephone line to be able to access ADSL, a modem, a filter to plug in the socket of your telephone and wiring if your PC is far away from the telephone. The tariffs for home use are at Rs399 for 256k (3GB/monthly) and Rs759 for 512k (unlimited access) while businesses can get connection of 1Mbps and 2Mbps. Installation cost is Rs1,000 and line conversion cost is also Rs1,000; additional materials include internal extension (Rs300), wiring Cat5 Ethernet (Rs100/m), filters (Rs250) and multi plug (Rs150). There is no minimum period of subscription.
Dial up connection can be obtained with a modem through the telephone line; you can ask for additional wiring if needed. The maximum speed of dial up is 56Kbps though it can be slower depending on the line noise, weather and where you live. You pay as you use which makes it ideal for those who do not use a lot of internet. The rate is at Rs0.57/min during the peak hours (07.00h-00.00h) and Rs0.27/min during off peak hours (00.01h-06.59h); all prices exclude VAT.
My.T
My.T provides ultra fast internet connection with real video talking and TV channels. You need to have a fixed telephone line to access My.T and if you want to install it, the team will first have to do a preliminary check up at your place to see if internet connection is feasible. Tariffs are at Rs999/month for 1M (1024 Kbps) and Rs1,699 for 2M (2048 Kbps) and there is a need of a minimum subscription of one year. Installation fee during office hours is Rs2,000 and Rs2,500 after office hours. In order to access My.T you will be provided with the following equipments: orange modem (wifi/Bluetooth), IP-TV decoder (set top box), a multi plug and smart card. Other accessories that might be useful are the wiring Cat5 Ethernet, filters, co axial cable (Rs200/m), internal extension (Rs1,725 first one free), AV selector (Rs145), set top box (movies, Rs5,400), modem (Rs1,500), modem Multi-VC (Rs3,450) and remote control (Rs690).
There is also the possibility to access internet anywhere from your laptop via the 3G+ Key. The key is inserted into the laptop and internet connection is possible. Tariffs are at Rs499/month for 1GB, Rs999/month for 3GB and Rs1,599/month for 5GB. There are two different packages that can be chosen: the first one requires a minimum subscription of one year where the key and a Sim card can be bought for Rs1,999 while the second one does not involve any contract and a key, Sim card, 10 free SMS and 1GB free internet package, can be obtained at Rs2,999.
EMTEL also provides internet connection up to 384 Kbps by connecting a 3G EMTEL mobile phone (mimicking a modem) to a PC either through Bluetooth or a USB cable.
Bharat Telecom Bees which is a subsidiary of Bharat Telecom launched its services in October 2012. The internet is supplied through fibre optic cables and is therefore more reliable. What differentiates this service from others is that you don't need a telephone line but your electricity line from CEB to be connected. There's also no minimum contract period and you can get 2Mbs broadband at Rs402 (inc. VAT) but the catch here is you have a 3Gb bandwidth limit imposed.
DCL Since 2001, DCL has been an ISP but few people know that. They offer ADSL to our homes and their cheapest package is Rs590 for 256Kbs connection speed. For 1Mb, you'll pay Rs1240 and for 2MB, Rs1990. All prices exclude VAT.
They also provide a 4G solution (ALICE) which starts at Rs861 for a 2Gb bandwidth and Rs1190 for unlimited bandwidth but restricted to 2Mb speed.
NOMAD
Nomad provides wireless unlimited internet connection directly with a rabbit modem that is plugged into a socket without the need of a phone line. Fees are at Rs650/month for 256Kbps with a total installation cost of Rs2,950 (advance Rs1,950, registration Rs500 and deposit Rs500) and Rs899/month for 512 Kbps with an installation fee of Rs3,697 (advance Rs2,697, registration Rs500 and deposit Rs500). Registration can be made at the Shoprite stand within minutes if you possess your ID card/passport and a proof of address (CEB bill).
Mahanagar Telephone Mauritius Limited (MTML)
MTML also provides internet access via dial up and broadband means. They are the same people who are behind the popular Chilli GSM Network. You pay as you use for dial up connection (MTML Internet Express) on a basis of Rs0.29/min during peak hours (07.00h-00.00h) and Rs0.25/min during off peak hours (00.01h-06.59h). There is a modem rental fee of Rs80/month and subscription fee of Rs50/month. Broadband connection is through the MTML AZU broadband; tariffs are at Rs299/month for 1GB, Rs549/month for 2GB, Rs1,199/month for 5GB and Rs2,000/month for 12GB. The purchase of the EDVO PCMCIA card is at Rs3,450 while that of the EDVO USB card is at Rs3,950 (all prices exclude VAT).
Ask the Mauritians
What better way to get help with your queries than to ask the locals
Join Community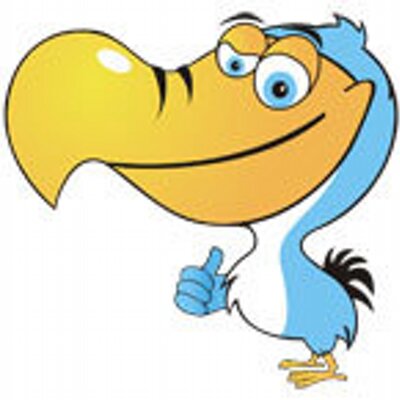 Ask your own questions, comment, vote and do more
This is a FREE community. Please follow the guidelines and be polite.
1259 members 1765 topics 5966 posts
5 Comments
Let's hope it won't be like Azu we have to pay excess 1 or 3 GB. I really hope it would be unlimited
Are they already in service?
Hi, very nice article, very helpful, thanks for sharing! Do you know about how much of the population of Mauritius is connected to the internet today? Thank you