Ask the Mauritians
What better way to get help with your queries than to ask the locals
Online Community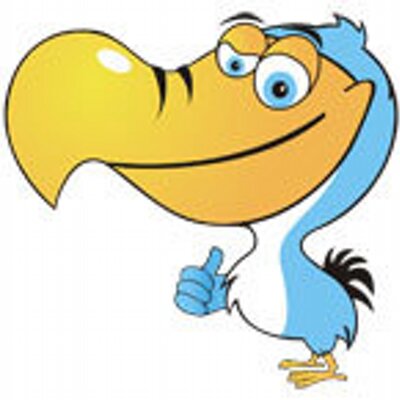 Mauritius Online Shopping
We understand that everyone is living busy lifestyles and it is sometimes difficult to find the time and the patience to go for traditional shopping, spending countless number of hours trying to find what you need. This is why we have launched the Clever Dodo Boutique which aims to facilitate the online buying process for Mauritians.
All you have to do is browse the website to find something you like, add it to your cart and checkout. It couldn't be easier than that! We offer multiple ways to pay; for example you can send us the money by bank transfer (ideal if you have internet banking or don't mind popping into your bank to fill a simple form), pay us through Paypal (we know how people don't want to disclose their credit card details online and they'd prefer the Paypal option, that's why we've included it) or pay us by Visa/MasterCard which is handled by Papal Inc. Since we've had quite a few people who were interested in our products but couldn't pay through the internet (young adults mostly), we have added the option to pay cash as well. Therefore there's a payment method for everyone!
Once we receive your order, we will either deliver the item(s) directly to your home or notify you to come pick up your order from our distribution centre which is located in Port-Louis opposite Les Casernes near the petrol station. The shipping rates are weight based and they are what our courier service charges (Mauritius Post). Note that we take a receipt for all posting we make so that we can track any loss or other problems which may arise.
We have a variety of products in our online shop, a little something for everyone actually. Women will be pleased to know we have beautiful dresses, tops, blouses, skirts, jewellery and shoes and men will love the selection of trousers and shirts we stock along with attractive watches and other gadgets. We also have children clothing and other items for babies, so make sure you check the different categories on our e-commerce website.
Personalised gifts are something else we are concentrating on. For instance, you can get your name (or someone else) written on a grain of rice which you can wear as a necklace or in a key chain. We also have photo mugs or personalised calendars to name a few.
And if that wasn't enough, we have another good news for you - we also offer a personal shopper service. So if there's something you're looking for but can't find it in our shop or anywhere else, just get in touch with us and we'll try our best to get it for you.
We hope to make online shopping more enjoyable and easy for you all and if there's anything we can do to make our boutique better, then please let us know.
0 Comments
Add a comment
Similar topics you may like