Ask the Mauritians
What better way to get help with your queries than to ask the locals
Online Community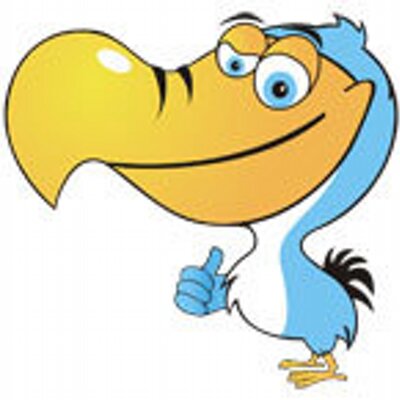 To lead without a title? No, to do good deeds without expectation is better
I listened to Robin Sharma's speech yesterday and thought I'd share my opinion with you all...
During his opening speech, he mentioned the fact he is now a Mauritian just like us and I thought it was cheesy to say something like this. Citizenship is one thing but to become a true citizen, you need to embrace the culture, the tradition and values of the country. You should feel it in your heart and when that happens, there's no need to even tell anyone about it because others will be able to sense it...
A true master adapts his teaching and methods to the individual because each person learns differently. The speech was aimed at youngsters but I thought the message would only be understood by a more mature audience. Telling a student to wake up at 5am and spend the first 20 minutes exercising, the next 20 minutes to learn and the third 20 minutes to plan your day is foolish. The very first thing to do has been raised to such a difficult level that you would ignore it even before trying.
I found he stated the obvious quite a lot of times. For example, he said to be extra prepared for your class which undoubtedly leads to excellence or to be so passionate about what you do, which again attracts success. Surely anyone with common sense will know these things...
Of course he mentioned some good points such as :
Starting the first 1.5 hours of your day at work doing your job instead of chatting, checking your email etc because that's the period when you're most productive
Not to give in to peer pressure
To prevent distractions such as technology to get in control of your life
To aspire and work hard for your dreams
...but the key takeaway was "to lead without a title". Now I wouldn't really use those words because the very word "lead" is associated with power. You're the big boss and there are people under you. That's not what he's trying to say. A leader always has a title, the class rep, the CEO, the manager and the title makes them feel superior; it has to anyway because society has created all these divisions amongst ourselves.
Do good deeds without expectation
I believe "To lead without a title" should be replaced with "To do good deeds without expectation" but then this is no longer an enticing title. Who's going to attend a conference on doing good deeds without any expectations; who wants to do charity; what's in it for you. There you see, the ego is not satisfied but the mere presence of the word "lead" draws you to the event. The mind likes to be in control and so do you...maybe without realising it.
I remember a beautiful story he was telling...that of an Irish man who would load up his van in the morning regularly and drive to Romania (or some other European country) to feed the poor. Nobody knew what he was up to but when he died, the whole colony (nearly 50,000 people) from that country came for his funeral. That's the whole point - you shouldn't do things when people are watching just to get recognition for your actions but you should do good things because you want to.
Anyone can be a leader, he said. Those quiet leaders, the ones who do not have a title tag attached to them. You can be one of them, and maybe after your death, society will notice you were a great man. Maybe! But to me personally, you shouldn't aspire to be a leader, because that will take away the beauty of serving others.
Could that not so obvious message be understood by those young people who were more interested debating whether he has a flat butt?
PS: If you decide to comment which I encourage, please do it in regards to the actual speech, overlooking the political reason behind it.
9 Comments
Add a comment
Similar topics you may like