Ask the Mauritians
"Sharing local knowledge to make information more accessible to Mauritians, expats and tourists"
Join Community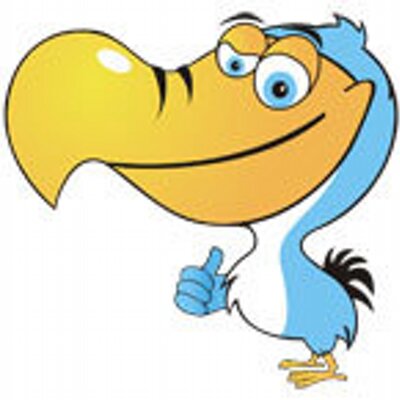 1278 members
1779 topics
5966 posts
MyT TV Package review
After relocating to Mauritius and finally moving in to my house, I badly needed a reliable internet connection and more choice in TV channels. When I was in the UK, I had the choice of Virgin or Sky, both of them offering good service at an affordable price, movies everyday and also a wide variety of programs to watch. When I signed up to MyT I knew that the majority of channels would be in French but I was prepared for that as I would have to start learning it anyway.

Unfortunately unlike England, the TV package came as standard. I wanted to wait as there is also Canal+ in Mauritius but we really needed the internet and MyT was highly recommended. Well when they came and configured everything, instantly I knew it was a mistake; all the channels were crap! I also expected some of them to be subtitled but there is no option so for a foreigner like me it was money down the drain. I have had MyT for a month now and the only time I switch it on is if I want to check TCM because it's the only channel that has movies in English but most of the time they are 50 years old!

MyT TV guide
MyT did not come with a user manual that I thought was very strange; I mean how do you configure favourites and are there any shortcut buttons on the remote? I went onto the website and you have to download it! Such a waste of time but I did it because the TV guide would not work. Well I saw the instructions and followed them but still it did not work. Called them up and they say, 'oh sorry it's not like the UK the TV guide does not work', I was bemused so I have 30 channels and have no idea when there's a film or a good TV programme on, I was infuriated. To make matters worse when they came for installation, they said the aerial connection wasn't good enough so the additional 17 'free' TNT channels do not work. Luckily for me my TV has a built in digital box so I can get these so called freeview channels anyway, but it's funny how it works with my TV and not MyT's set up box.

I pay around £30 or Rs1,500 a month for internet and TV and can't even watch TV through MyT, I'm glad that my TV has a built in digital box for freeview because it taps into the free channels in Mauritius. To be honest MyT is highly overrated - I mostly watch the TNT channels even then it's hit and miss as you need to buy the Sunday newspaper for a weekly TV guide or go to MBCs website for a daily schedule for a handful of their channels.

MyT is a rip off and you can perfectly live without it, that's for the TV package, the internet is ok, fast and reliable so far but it might be because we have a fast connection of 2Mb. It takes less than a minute to download a song from the internet.
I have lots of problem with MYT Tv.
On many occasions, it does not work.
am waiting for better reliable internet connection to switch from this.
My set top box is in the store. Buying films with it is a legal crime! When at first I tried to view the channels it froze many times and the hotline service is questionable (poor knowledge). But currently this is our only legitimate option (waiting to see what B.T can offer). And believe me, this will never change. Or perhaps someone can straighten the dog's tail? But I still use it because I have the 3121212 phobia lol.

By the way level 2 user can post an article...hmmm. Waiting for the next release :)
Yeah I had that same problem, kept freezing plus a few times half way through the movie it stopped and was showing some random channel, also some movies cost a bomb like Rs175, whats that all about. You can get perfectly good films for Rs50!
seriously, I hate MyT. But sadly even if the services are bad, they are better compared to others... :(