Ask the Mauritians
What better way to get help with your queries than to ask the locals
Join Community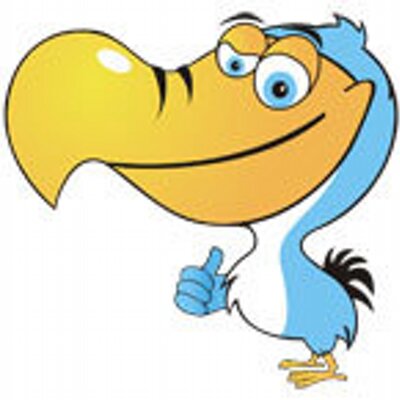 1271 members
1770 topics
5966 posts
Nail art in Mauritius
Over the years, nail art has gained ground in the Mauritian society where girls and women of all ages get excited about having their nails done so as to look more posh and to add to their general fashion style. Nail art in the broad sense is simply the practice of designs on the nails; it makes the nails look well cared for and while some just enjoy doing nail art for the fun of it, others go for it when they have to attend social gatherings which always attract a lot of attention. Still, nail art looks best on clean and well trimmed nails so it is primordial to make sure that your nails are in a good state before getting them done.
Designs for nail art
There is indeed a wide variety of designs and today, everything that you can think of is possible. For busy women, a French manicure with the typical pink and white polishes never gets old; the manicure can last for a long time while providing a clean and cared for look to the nails. You can also be more eccentric and change colours completely like using black and silver, blue and white, red and pink etc. With the youngsters, neon colours are very common such as green, pink, blue and yellow; add some simple designs to that and your nails will look lovely. Now the trend is going towards more cyber colours like varying colours of grey and they typically stand out just as black; they are great for all skin tones and can be worn on short nails too. Still, red polish remains a classic of all times.
Else, you can go for specific designs based on your particular taste. For instance you can get floral designs, French manicure teardrops, crosses, polka dots and Halloween designs amongst so many others with the theme depending on the place where are going and which outfit it will fit best.
Do your own nail art (DIY)
While many women like to get their nails done by professionals, it is actually very easy to do your nails on your own. Tools you will need to do this are: nail polishes, stencils, strippers, fun stickers, gems, rhinestones, striping tape, glues, glitters, ceramics, bangles, files, bowls, nail polish remover, cotton pads, Birchwood, brushes, charms, beads, studs, pearls, confetti and anything else that you can place on your nails for a more sophisticated look. You can get all of your paraphernalia right from your local beauty shop or order online for a wider choice.
The totally disastrous look for any girl is chipped nail varnish. Before you start with your nail art, clean and shape your nails as necessary (square, oval, whatever you like). Remove any previous nail polish with a nail polish remover. Apply your base coat and then your chosen nail polish so that the latter can stick better; apply in two thin coats for a neater and level look. Allow your nails to dry and then start with your designs. With your stencils you can create patterns using different coloured polishes or simply place some rhinestones or couple both of them; all in all it depends on your creativity and where you are going. Once done, apply the top coat and let it dry. Before going to bed, apply some oil to your nails in order to strengthen them.
If you do not like your nails, you can also get some extensions done at your local nail salon.
Some places where you can get your nails done in Mauritius are:
Espace beaute – Quatre Bornes, Port Louis, Grand Bay
Nail Bar – Ebene
Faith beauty care centre – Floreal
Hi, am looking for a course about nail art only, can you help me please, where you are situated exactly and need more information about the course and costs and one more thing is there any age limit. Thanks
hi my name is drishte i want to do this courses
Dear gices,

Honestly, it is a very interesting article and summary about what could be possible with nail art.
But there are quite some issues that are bothering me a little bit. First of all, DIY is actually not very easy and requires some practice, not to talk about the initial level of frustration that has to be passed. Using cotton pads is also not really advised as cotton tends to tear and leaves little bits and threads on your nail or polish surface. Taking the warm and humid weather conditions of Mauritius into consideration using runny nail polishes isn't really an easy task to master. And last but not least, I would like to mention that nail polishes here on the market usually contain a certain percentage of acetone or solvents (easily detectable by the distinct smell that can cause headaches). The negative of wearing that type of nail polishes is dehydration of the natural nail, your nails will get dry and brittle after a while. Additionally, you might run into the risk of discolouration as colour pigments might be channleled into the surface of the natural nail by acetone.

If you don't mind I would like to add our LCN branded nail studio to your list of local nail salons:

Mary Jane K - Exclusive Nail & Skin Care, Flic en Flac
www.maryjane-k.com

Thank you very much and best regards, Jochen Kirstätter

PS: We are sole distributor of LCN products in Mauritius, and we would like to get in touch with other nail technicians.