International students coming to Mauritius
Located in the middle of the Indian Ocean some 700 km off the coast of Madagascar, Mauritius is a beautiful place and well known in the African region for its political, economic and social stability. It is multi cultural in nature with a population of about 1.2 million people with Hindus accounting for 52% of the population, Catholics 28%, Muslims 17% while the other ethnic groups count for 3%. While English is the official language of the island, it is spoken by less than 1% of the population with Creole being the mother tongue and French closely following behind.
Why study in Mauritius?
Mauritius is famous in the world for its beauty, environmental richness and breath taking panoramic views. As a student, you may find it totally thrilling to spend your free time on the beach under the sun with your friends, snorkelling, going for green strolls and enjoying a tropical climate with lowest temperatures of 17°C in winter (there are only two seasons: summer as from November to March and winter as from April to October). The Mauritian culture itself is one to be tasted with the different ethnic groups living happily and peacefully together and so there is an amalgam of different cultures which can also be exclusively braided into one unique Mauritian culture too.
Also, the educational system is one of the best in the world with a percentage literacy of 84% where males (88% literacy) and females (80% literacy) are both given free education. The educational system is based on that of the British system and there is also harsh competition amongst students to top the class. The number of private institutions and universities has increased (as has the spectrum of courses) on the island to provide tertiary education at lower costs both to Mauritians and international students and it has been noted that the percentage of students going for tertiary education has increased in the past years (45% in 2009 v/s 15% in 2000).
Universities in Mauritius
There are a number of state owned and private universities in Mauritius offering courses in the field of science, law and management, social studies, engineering and agriculture. The most famous ones are the University of Mauritius, the University of Technology, the SSR Medical College, the Mauras College of Dentistry, Charles Telfair Institute, JSS Academy, JR School and many more accredited to foreign universities such as one branch of the British university of Middlesex. The courses are world recognised (depending on the chosen university) and courses range from diplomas, undergraduate to postgraduate studies. In terms of life sciences, Mauritius provides a perfect platform of study in the natural environment given the rich and unique terrestrial and marine life. The study programme of course depends on the student and more information can be obtained by visiting the respective websites of the universities where information regarding enrolment, qualifications required, fees etc can be obtained.
Accommodation for international students
Airport pick up can be arranged 3 days before arrival and flight confirmation and accommodation can be arranged for students upon arrival for a week for about Rs3,000/night. Once in Mauritius, students can stay over at Mauritian families' where fees vary greatly depending on the host, food provision, laundry and whether the room is single or shared (on average Rs7,500/week). Later on, students can move to flats either on their own or share with other people (about Rs3,000) or they can contact real estate agents for housing businesses (can be about Rs9,000/week depending on the agent and type of house being rented). Notifications about such opportunities are placed on the notice board of the universities.
Useful links
University of Mauritius: http://www.uom.ac.mu/
University of Technology: http://www.utm.ac.mu/
SSR Medical College: http://www.ssrmedicalcollege.com/main.ph...
Mauras College of Dentistry: http://www.maurascollege.org/
Charles Telfair Institute: http://www.telfair.ac.mu/
JSS Academy: http://www.jssatemauritius.com/
JR School: http://www.jrschool.org/ Middlesex University Mauritius Branch Campus - http://www.mdx.ac.uk
Ask the Mauritians
What better way to get help with your queries than to ask the locals
Join Community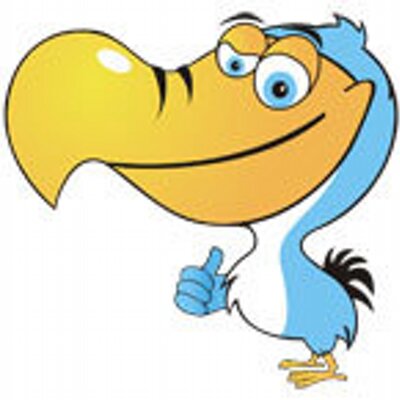 Ask your own questions, comment, vote and do more
This is a FREE community. Please follow the guidelines and be polite.
1259 members 1765 topics 5966 posts
0 Comments