Ask the Mauritians
What better way to get help with your queries than to ask the locals
Online Community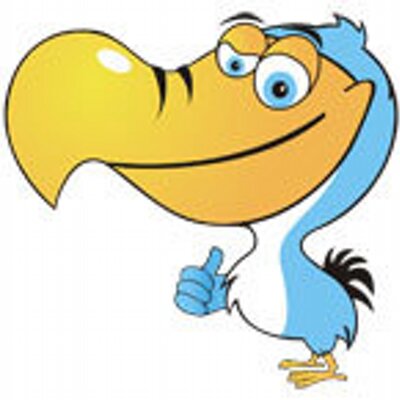 The best Pre-Primary schools and Nursery of the island
When the moment comes to send your child to school for the first time, it is not something a parent can take lightly. A lot of research goes into this and it is not always easy to choose which one is the best. My daughter is 2 and half years old and she's getting really bored at home. Although it's a full time job in itself to look after her and it would be ideal to use a good amount of that time towards our job, we decided to put her in a pre-primary school because she needs the interaction with other children her age for stimulation and for her own development.
However most places in Mauritius take on children who are 3 and over and those who are younger need to go to nursery first. Some places will accept your toddler in pre-primary if she can fit in (depends on her ability to mingle with others and her overall confidence). As any parent, you want the best for your child and we considered the top schools first but they were too far away from where we live and prices were extortionate as well. Some of the best rated ones are:
IPS (Internaltional Preparatory School) in Pamplemoussses - English
Bethleem Nursery and Pre-Primary school in Port Louis
L'Arche de Zoe in Curepipe - French and English
Le Nid in Quatres Bornes
Safe and Sound in Quatres Bornes
As you're probably aware, mostly expats and rich Mauritians send their kids there. For us, we wanted a place where they speak English as well instead of just French or Creole. Our second requirement was that it should be very close so that we don't waste time dropping/picking up our daughter. We went through the list of schools in Beau-Bassin and the best one in the region was Hampstead Junior School. Coming from the UK, we have very high standards and when you compare the facilities against how much you're paying for this school, it was not worth it and on top, they speak predominantly French. So we decided to venture out a bit and look into neighbouring areas like Rose-Hill, Quatre-Bornes and Port-Louis. Here are the fees for some of the different schools we contacted:
Hamsptead Junior School in Coromandel Registration : Rs5,000 for Kindergarten and Rs10,000 for Primary Monthly : Rs3,300 Other fees (Yearly) : Rs3,000 for materials, Rs300 for insurance and Rs1,200/month for lunch (optional)
Step Ahead In Quatre-Bornes Registration : Can't remember Monthly : Rs4,200
LCK Kids Club in Port-Louis Registration : None Monthly : Rs2,800 (requires 1 month in advance)
Super Garden in Beau-Bassin Registration : Rs2,500 Monthly : Rs2,500 (requires 1 month in advance) Other fees : Rs1,700 per year for materials
Little Darlings in Port-Louis Registration : Rs5,000 Monthly : Rs2,500 Other fees : Rs4,500 requirement, uniforms & bags to be bought, Rs850/month for meals (optional)
Tantine & Caramel in Belle Etoile Registration : None Monthly : Rs1,500 (Requires 1 month in advance)
Star Kids in Coromandel Registration : None Monthly : Rs1,300 (Requires 1 month in advance)
Some of the schools open from 07:30 to 14:30 and others from 07:30 to 17:30 but as you can see we've visited several nurseries and pre-primaries from expensive to cheap and some of them don't deserve a permit at all as their premises are either a hazard or they are just innapropriate for kids. For example, one particular school had about 15 kids crammed into such a small space and they were made to watch cartoons while the outside area was covered with small pointed rocks (maybe work-in-progress). Another one didn't even have a window for natural light to enter and the kids had to stay in that dim room for the whole day. Can you imagine?
England has very tough standards regarding this and a teacher can only look after up to eight 3+ kids. The problem with having too many children is that you cannot give them enough attention and that's bad for their development at such a young age. I've heard stories where childminders would give medicine such as Panadol syrup to kids to force them to sleep. Watching TV is not something I consent to as well because it doesn't stimulate the child and when you walk into a school where you see the kids are not lively and happy, then you should walk away immediately. Kids this age are very energetic and like to play a lot and it is wrong to put them in a place which inhibit their growth. Needless to say, we decided to keep our daughter home for the time being.
What do you look for when choosing a pre-primary for your child? Cost? Convenience? Or some other criteria?
20 Comments
Add a comment
Similar topics you may like