Ask the Mauritians
What better way to get help with your queries than to ask the locals
Join Community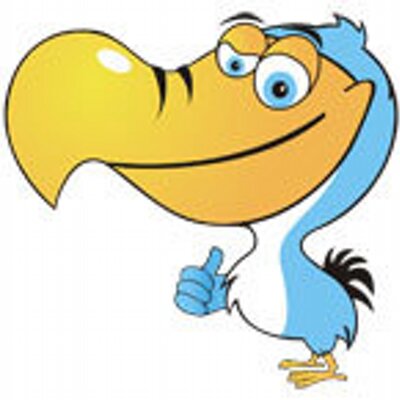 1271 members
1770 topics
5966 posts
Counterfeit mobile phones, a growing problem in Mauritius!
Presented with 2 mobile phones, both similar in design, size and branding, it might be difficult to spot the fake from the genuine. This is the dilemma we are in now as more counterfeit products are circulating around and buyers are unaware they are being sold fake goods.
My first encounter with a fake product was the time I went to a mobile phone repair shop to get my Samsung phone battery replaced. Just before handing over the money to the technician, I asked him whether this was a genuine battery and he said it's a "high copy" which was as good as the new battery. I was not happy about that but it would be too much hassle to find an original battery in a country where fakes dominate.
When my cherished iPhone decided it was time for me to find a new best friend, I thought I would need time to forget the moments we spent together and therefore a used mobile would be better until I was ready to move on. I started browsing Facebook groups for buying & selling and there were lots of used & new mobile phones for sale. It was only then I realised how many counterfeit products were being supplied. It was not only about phones but laptops/tablets, make up (MAC), perfumes, actually anything you can think of. Some sellers were honest and stated whether the mobiles were a copy or high copy. Of course the prices were really cheap compared to the original product. Here's a comparison:
Samsung Galaxy S3
Retail Price 		: Rs25,000
Low Copy  			: Rs2500
Copy 				: Rs6000
High Copy (Grade A) : Rs8000

Iphone 5
Retail Price 		: Rs30,000
Medium Copy 		: Rs2500
High Copy 			: Rs5000

Why are fake products bad?
I know you perhaps don't care but it's morally wrong to support those manufacturers which steal inventions of others to make profits. If you don't have the budget to buy the product because it's too expensive, then you shouldn't be using it. A lot of research goes into making a product and there are many laws manufacturers need to adhere too. Those selling it for cheap don't care how much radiation is emitted from those devices nor do they worry about the aesthetics to make it more comfortable for you.
If you're not worried about your health, perhaps you'd want to be more careful how your money is spent. Most of the counterfeit mobile phones will last you a year at most. If you're into throwaway fashion and want to be seen with the latest gadget all the time, this could be the best deal for you. However if you want something you can rely on for many years, the genuine product is what you're after. Fake phones cannot compete with the original and everybody knows that. Since sub-standard material is used to make them, they are very slow. Pirated operating systems cannot perform well with new functionalities and apps may not be compatible at all. You'll have more frustration unless you use it for just call and text messages.
How to spot a fake mobile phone?
You really need to know inside out the specification of the mobile phone you intend to buy. Check the manufacturer's website for details on the model you're interested in. Armed with this knowledge, you'll be able to distinguish between the branded product and the copy. Here's a list of things to look out for:
More colour options may be available for fake one
Location of buttons and logo may be different
Size can vary
Counterfeit mobile may offer more features to tempt customers (dual SIM, better camera resolution, more memory etc)
Manufacturer's warranty is standard for original products but black market phones do not offer warranties because they know cheap components have been used
Fake mobiles are sold really cheap (at a fraction of the price of a genuine one)
All genuine mobile handsets have an IMEI number (International Mobile Equipment Identity) which can be used to check the authenticity of the product. You can find the IMEI number by dialing *#06# on the phone. Usually that reference number is listed under the battery and on the packaging. All you then have to do is check this number by going to this website. If the details match the exact model you're after, then you're fine, otherwise you're dealing with a fake.
Most people do not realise that a copy can never be as good as the original. In the long term, they themselves will be losing. whats the point of buying a high copy of a Samsung S5 when all the hardware can barely match a Samsung S2.
Thanks gices for the awareness.
It's saying my Samsung is a Sony Ericsson??
It is this site that told me about Sony Ericsson. The other you mentioned in the article didn't have any info about my IMEI.
Make up products,Mac ones are replicas that's why they are sold at a cheaper price.Its not only Facebook groups who sell these fake mac make up even I have seen a magazin selling it in large quantity.
It's just sad that many people don't realise they are not buying the real thing.
2