Ask the Mauritians
What better way to get help with your queries than to ask the locals
Online Community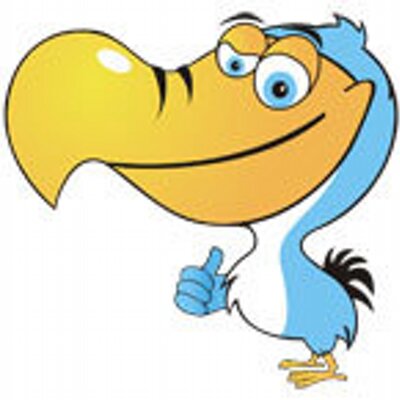 Most IT Courses in Mauritius offer only attendance based certificates
Recently, the government declared the island as 'cyber-island'. If you are familiar with other 'cyber-countries', you will soon realise that Mauritius is not a cyber-island. It is just a fancy word that is inappropriately used.
I have been looking for IT-courses for the past few months. When you decide to choose a course, you generally look for something that is recognised (i) in Mauritius (ii) overseas.
I won't be citing any private center name here for legal reasons. I first went to the National Computer Board's website about cyber learning. I was impressed to see it offers more than 3000 online courses. It comprised of Office Computing, Web Development, Business and Management and other fields. I was interested in following the C.I.W course (Certified Internet Webmaster) as this is a very interesting and promising career. Every course offered is MQA Approved.
I decided to continue researching about the courses. Well, C.I.W course is a course that has been created in the U.S. The Cyber Learning website of Mauritius itself had a link to the international website (http://www.ciwcertified.com). I checked the website and was again impressed by the modules of the C.I.W. I then checked the price for the NCB. They were offering a package of Rs2400 for almost 900 courses. I was surprised. I have a very curious and critic way of thinking sometimes. So, I emailed the Director of the www.ciwcertified.com. The following day, the director (a kind woman), replied. It seems the actual exam needs to be taken at a testing centre through either Prometric or Pearson VUE. My understanding is the NCB provides the course materials but the C.I.W certification itself would need to be acquired somewhere else.
If I had taken the course, then it would clearly have little value even if it is MQA Approved, internationally. At first glance, you might think you're getting a top notch certificate. Anyway, the following day, I went to the NCB at Port-Louis. I asked them about the C.I.W course. They told me that for all the 3000+ courses, they offered only Attendance Certificate. Nowadays, attendance certificate is almost nothing. Employers do not take the risk of employing someone who did not take up an exam to be awarded a certificate.
I then went to check another center in Port-Louis for another course about Dreamweaver. It was very interesting. But here also, they offered only Attendance Certificate. What's wrong with our country? The government claims that it is a Cyber Island! A Cyber Island cannot have exams for IT Courses? Even some of the University of Mauritius's degrees are not recognised overseas. You have to retake exams to get a job.
I later on researched on 'Distance Learning' concerning IT Courses. There is the BCS (British Computer Society) exams which can be taken in Mauritius. The modules are 95% the same as the ones in Mauritius. But the price is higher (Rs18000 for certificate, Rs30000 for Diploma, Rs50000 for Graduate Diploma). Well, I can understand the price as it is priced in Pound Sterling. But here again, why is the Cyber Island not recognised? We have many professionals giving lectures which are on the international level.
There are courses such as A+, N+, CEH. These courses are certified internationally. Many institutions give the lectures. It is worth taking up these courses. Don't be tempted by institutions which give "Computer Repairs and Maintenance" courses as the person having an A+ certificate will have a greater chance to get a job, even if they teach you practically the same thing.
For the moment I do not plan on taking any IT Courses in any institutions which claim that they are MQA Approved. I shared my experience with you all so that you can take better decisions in the future.
7 Comments
Add a comment
Similar topics you may like