Ask the Mauritians
What better way to get help with your queries than to ask the locals
Join Community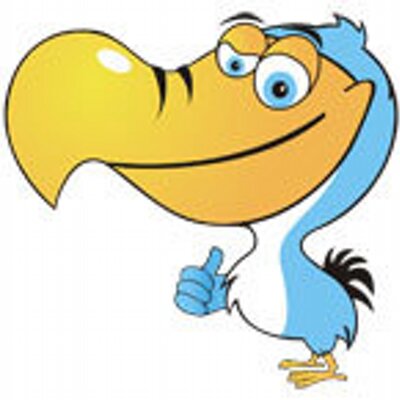 1271 members
1770 topics
5966 posts
Crocodile Park review
A few days ago I decided to go to La Vanille Réserve des Mascareignes also known simply as Crocodile Park. The last time I went was eight years ago and since then I'm older and more mature with an interest in animals and plants, I decided to go back again with my young daughter. Crocodile Park is situated in the south of the island in Rivière des Anguilles and although there are directions on their website which is clear and easy to follow, finding the place was not so easy once we were close to the area.
La Vanille Reserves des Mascareignes
(Click on the thumbnails to see a bigger version of the photos)

Signage is extremely poor that we missed it the first time we had to go round again, then you drive down a long dirt road that looks like it's the middle of nowhere. Well after we found it, we parked the car and proceeded to the entrance. Luckily there was a half term special offer so we got a further discount on top of the resident rates otherwise the entrance fees are as follows:
during the week, an adult pays Rs330 and child (3-12 years) Rs180
on the weekend adults pay Rs220 and children Rs100.
These entrance fees are for non-residents, citizens of Mauritius pay slightly less all the time and the park is open every day 9.30am – 5pm.
After entering we were offered a place to keep my daughters pram but as she's only little I thought it was a little odd to offer this. We asked if there were access issues and they said no apart from a few areas that have stairs that you need to climb so we decided to keep the pram with us. Well let me tell you if you have a young family especially babies that cannot walk yet then either don't go or don't take the pram. Crocodile Park is not child friendly at all! My daughter really enjoyed her day but due to small and winding paths it was simply not suitable for our pram, also remember to wear insect repellent because we got bitten by bugs and mosquitoes pretty bad.
When you enter crocodile park, there is a viewing platform where you can see crocodiles below in an enclosure. Yes they don't look real because they hardly move but trust me they are very much the real thing. Then there is a photo area where you can take pictures with a range of animals for a small fee; you can have them take the picture for you using your own camera or they can take it with their camera. We took some pictures with our own camera with a baby crocodile, it cost us Rs275 for four of us to have our pictures taken, in the end my one year old decided she wanted to hold it too, so we got one a family one with my daughter holding the crocodile too.
There is a bat enclosure after the photo kiosk and following on from that there is a giant tortoise area. It's really big so remember to explore all of the area, there is even a little pond where a few like to take a swim or cool down and near the pond there is also a swamp where they all pile in to cool down from the sun. They're very friendly so don't be shy, we even got to sit on a few, they didn't mind it at all. At the end of the giant tortoise enclosure there is a small play area for children but there were too many for such a small area, I would say it's suitable for children ages 5 and up.
After the giant tortoise enclosure you can view the breeding rooms for crocodiles and tortoises, they show them from young to around 5 years old. Mauritius breads thousands of tortoises and crocodiles each year. As well as crocodiles and giant tortoises there is an insectarium, walk-in bat enclosure, monkeys, deer, frogs, iguanas, chameleons, wild boar, goat, sheep and donkeys. Please note that the deer, sheep, goats and donkeys are found upon leaving the reserve. There is also a large whale head that washed up ashore in Albion, it has been left to dry out before being treated and put on display, it's a great site for taking pictures.
They have a restaurant in the park that serve a range of dishes and they also have crocodile meat on the menu too. I found it a little expensive so didn't eat there. They have toilets but no baby changing facilities and they are also prone to power cuts as I experienced. It wasn't nice being left in pitch black trying to find your way out! There is a souvenir shop on the way out too but there isn't much there, towards the other side you can buy products made from crocodile skin, such as handbags, belts, wallets amongst other things. I liked a handbag but felt bad buying it, everything is VAT free if exported.
Overall it was an okay day out, the only downside was it being not child friendly, but for the price it wasn't too bad.